YOUR-LOOK
Beauty & Hair
KIDS
Heuvelplein 85 & 32
5741 JJ BEEK EN DONK
0492-468396 06-23694859
Email adres!
Wenst u informatie over de salon op te vragen stuur dan een email naar @ info@your-look.nl
Een van onze collega's zal contact met u opnemen.
Your-Look
Beauty & Hair
KIDS
Heuvelplein 85 & 32
5741 JJ BEEK EN DONK
0492-468396
06-23694859
Koopavond!
Maandag & Woensdag tot 20.30uur
Vrijdag tot 18.30uur
Openingstijden!
Ma: 11.00-20.30uur
Wo: 09.00-20.30uur
Do: 09.00-16.00uur
Vr: 09.00-18.30uur
Za: 08.00-15.30uur
Voor onze extra openingstijden, BIJVOORBEELD MET DE KERST PERIODE, kijk in onze online agenda.
Deze is altijd actueel en daar vindt u al onze tijden!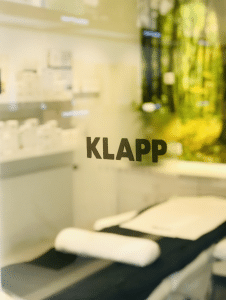 Gesloten!
* alle zondagen
* alle dinsdagen
* 1 Januari
* 2e paasdag
* koningsdag
* Hemelvaartsdag
* Pinksteren
* 1e kerstdag
* 2e kerstdag
Merken!
Sebastian
Wella
KLAPP
Golden Rose
O.P.I.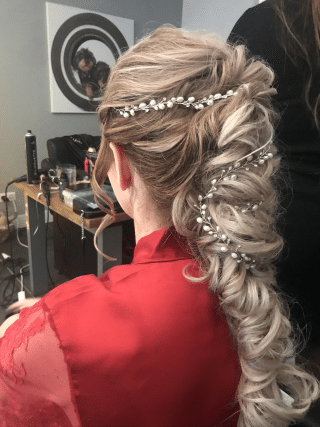 Welkom bij Beauty & Hair Your-Look!
Sinds 2007 is Your-Look de toonaangevende salon in Beek en Donk en omgeving Laarbeek. Het gemak van alle faciliteiten onder één dak, maakt Your-Look een unieke salon in regio Eindhoven. Onze passie is uw ideale look; Wij luisteren graag naar uw wensen, geven het advies wat daarop aansluit en delen onze passie met uw uiterlijk! Van top tot teen verzorgd de salon uit. Kijk hier voor alle behandelingen.
Beauty & Hair onder één dak
Uzelf een heerlijk dagje laten verwennen? Dat is exact wat wij u willen bieden. Een heerlijke massage, gevolgd door een verfrissende reininging van het gelaat. Een cosmetische pedicure behandeling en daarna een complete make-over met de voeten heerlijk omhoog in onze wash-units. Wij bespreken de look van uw wensen onder het genot van een heerlijke luxe kop koffie of thee.
Een nieuwe frisse kleur in uw coupe voor een nieuw jaargetij? Of uw haar verlengen of opvullen met extensions van Great-Lengths? Alles is mogelijk. Eindig de dag met een Gel-Color nagellak behandeling met kleur naar keus voor de finishing touch van het totale plaatje. Mocht u na uw bezoek nog een feestje bezoeken; zijn wij tevens gespecialiseerd in het aanbrengen van make-up tegen zeer aantrekkelijke prijs. Wilt u deze look ook thuis creëren? Wij hebben prachtige make-up in ons assortiment die dat mogelijk maakt.
Een heerlijke verwendag sluit u af met advies op maat voor het beste onderhoud voor huid en haar. Een dag voor de vrouw die houdt van haar uiterlijk, ontspanning en een moment voor haarzelf.